TIMO & HKIMO Heats: Award Ceremony – 2019
The Award Ceremony 2019 for TIMO and HKIMO Heats was held at the New Arts Theatre of University of Colombo on 2nd November. The event was organized jointly by SLOMF and Epsilon – Delta Society of the Mathematics Department, University of Colombo. The Vice Chancellor of University of Colombo Senior Professor Chandrika Wijeratne graced the occasion as the chief guest.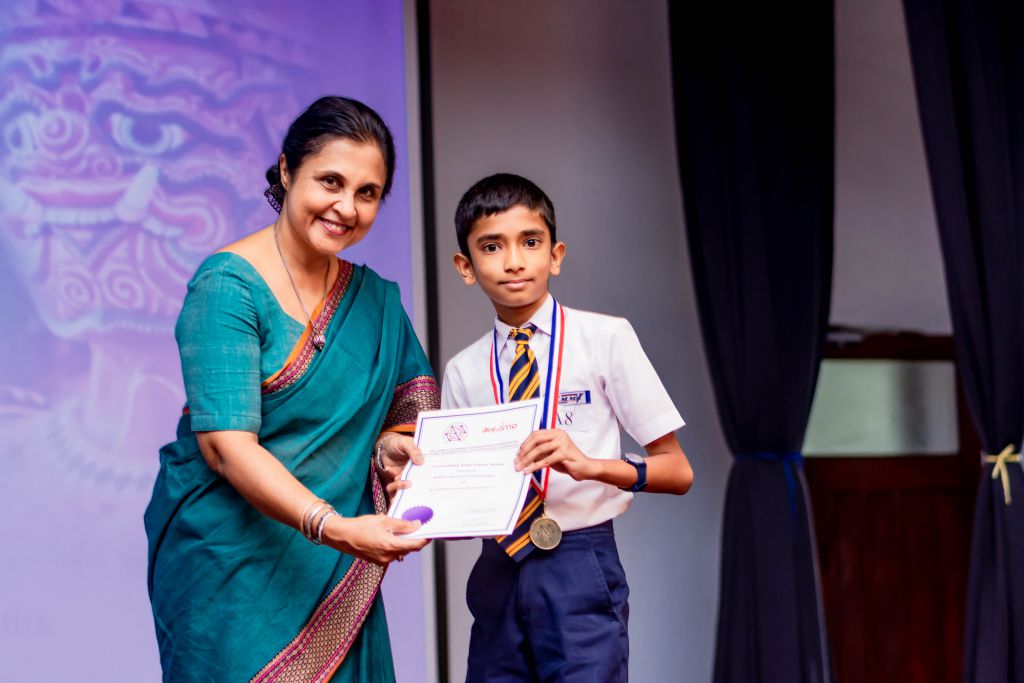 Rehan Adithya Weerakoon & Seinul Asamdeen Arbith Ahamed were awarded with SLOMF Outstanding Achievement medal. Here Rehan receiving his from the Vice Chancellor.
*Those who could not attend the ceremony and those who couldn't collect from the maths dept. can collect their certificates/medals from the SLOMF branch office (Dehiwala).